After the amazing Net of Light Gatherings in Germany and Belgium in early September, there is much that is moving within our Family of Light, and within the layers of our Earth.
Much that has been stuck for eons of time is now shifting, allowing for release and transformation. Please join your heart with ours, during these cataclysmic times.
Your help is needed, and sharing your light and love uplifts the whole, and will bring you joy! The Grandmothers have told us many times, that we are just the ones to do this powerful work, and that no one comes to this work, unless they are called. Here are three more golden opportunities to join with us through the ethers, holding sacred space for all that is being accomplished. You may feel called to one of these opportunities, or all of them.
* The Ghost Ranch (New Mexico, USA) Gathering will start this evening at 6:00 PM PST and will end mid-day on Sunday, October 1. Simply envision the Net of Light, and feel your position on it, and radiate love from your beautiful heart.
* The monthly first Sunday Online Teaching will be this coming Sunday, October 1 at 10:00 AM PST. 
If you are new to this work, go to https://netoflight.org, click on Events, then Looking for More? Scroll to monthly Events and click on the YouTube link for the Online Teachings on the Net of Light.
* From October 4th through 6th, a group of women will be gathering in Snowdonia, Wales to work with the Net of Light, the Ancestors of the Light and of the Land and to deeply commune with Nature. We are asked to hold them while they unite together for the All and beam love from these small islands across the world.
For those whose ancestors came from the UK, they are invited to join on Zoom on October 5 at 7:30 pm UK time (11:30 PST) to receive blessings and apologies from the ancestors.
* And on October 7th & 8th there is another gathering in Switzerland 7. & 8. October 2023 on the Göscheneralp, kanton Uri. For more information in German click here.
In the One Love,
Net of Light Team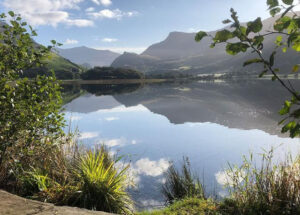 Caernarfon, Wales